Ledbury Carnival 2023 : Countryside Fun
Latest News
LEDBURY CARNIVAL IN JEOPARDY
Ledbury Carnival is in danger of NOT having its 'Traditional Parade' due to increased costs for the essential 'Traffic Management & Road Closure' orders.
The cost to close the road by the Rugby Club, Full Pitcher Roundabout and the Tesco traffic lights, along with a rolling roadblock in New Street and the Homend and manning the barriers at the Top Cross and Bank Crescent junctions, is £7500, an increase of over 55% over last year
A spokesman for Carnival said 'whilst town centre Entertainment will not be affected, we are exploring all options with cost-cutting and a shortened parade route, but this would still leave a shortfall of approximately £3000.
We NEED your HELP to ensure we have a Parade this year, after all, what is a Carnival without a parade???
If you can donate or speak to your employers and encourage them to do so, please contact Janet on 07858 599 037.
Our Chair, Johnny Chan is launching a 'GO FUND ME' which is located here https://www.gofundme.com/f/ledbury-carnival
With so many similar events dying out over recent years, we do not want our Carnival to be added to the list.
Please get in touch at contactus@ledburycarnival.co.uk for further information.
HELP us SAVE our CARNIVAL
Highlights of 2022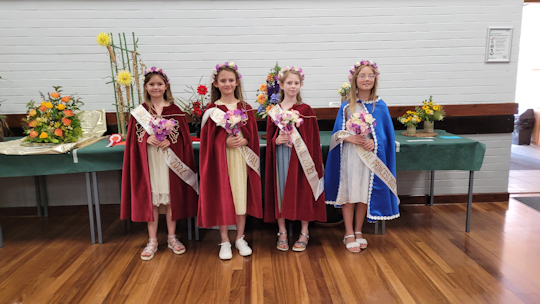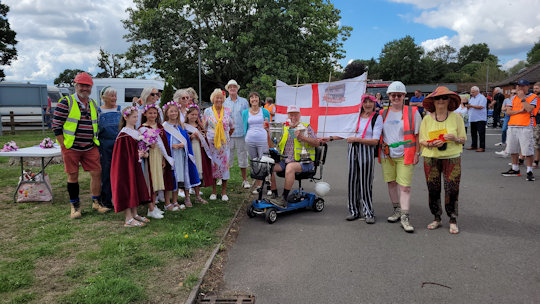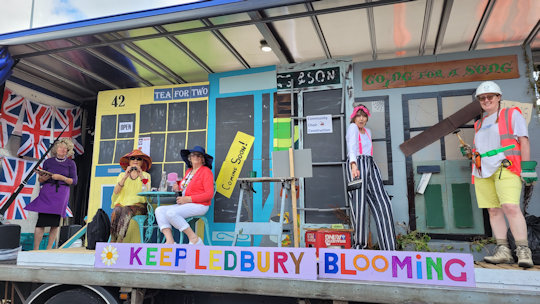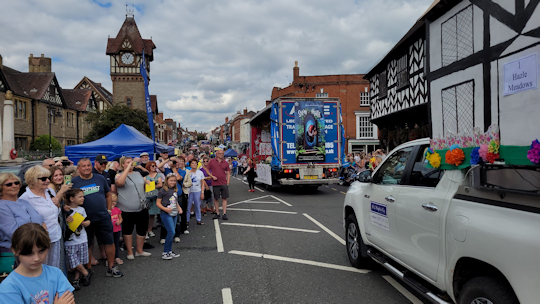 ** Click here for 2022 pictures (18 pages) **
The results of the 2022 Shop Windows Competition
Click here for photos
First Prize -Three Counties Bookshop

Second Prize - Oops a Daisy
Third Prize - Raft
Click on left or right arrow to nagivate or click on the links on the left
Other News
We are looking for more volunteers. If you can help, please contact us at info@ledburycarnival.co.uk